Hurricane Sandy hit Atlantic City, NJ at 8 p.m. on October 29, 2012. Pictures of boardwalks floating down the street, carnival rides underwater, and shore towns underwater quickly surfaced.
After only four days, Governor Chris Christy reopened Atlantic City and its famous casinos. Many other shore towns resumed business and began rebuilding after being hit by the Franken-storm. The shore's recovery, however, wasn't nearly as well publicized as its destruction. Many believed Atlantic City was down for the count.
It's true that the oceans and bays are far from safe.  "The amount of debris that needs to be removed is mind-boggling," New Jersey Gov. Chris Christie said. Recently, the Polar Bear Plunge, was moved from Seaside Heights to Long Branch due to safety concerns after the Seaside amusement park collapsed into the ocean.
The nightlife, shopping and family activities on land, however, are still operating. It is important for visitors to continue to visit these venues so revenue can be generated to rebuild the areas that are damaged.
Locals know this first hand. "I was down about two weeks after sandy on a Friday night and it was empty" recalled Steve of Marlton, NJ "I was down last weekend and it seemed back to normal, very busy weekend."
Everyone in Pennsylvania, Delaware, and New Jersey are ready to lend a hand to aid in the efforts to rebuild.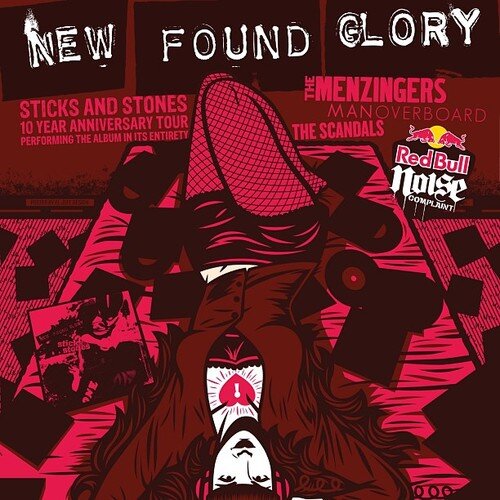 On February 22, 2013, Meghan Grace of Stratford, NJ went to a concert featuring The Scandals (from Bayonne, NJ), Man Overboard (from Mount Laurel, NJ), The Menzingers (from Scranton, PA), and New Found Glory (Singer, Jordan Pundik, from Englewood, NJ). The concert was at the House of Blues in at the Showboat Casino.
Grace was happy to see the bands encouraging fans to spend their money on donations to Hurricane Sandy relief instead of their own merchandise. "They were all very passionate about it. Plus I think a lot of people kind of put the hurricane  "out of sight out of mind" so it was nice that someone was putting it back into perspective again, there is still a lot of work to be done." In addition to donations from the purchases of the Hurricane Sandy merchandise a portion of each ticket was donated to Sandy recovery too.
It's still a struggle  to get out-of-town guests to support and visit the city, but  Lieutenant Governor of New Jersey, Kim Gaudagno has a plan.
On February 14, 2013, Gaudagno and The Miss America Organization announced that the Miss America Pageant will return to Atlantic City in September. With this announcement comes the promise of tourism and production revenue and a platform for Atlantic City to prove it's just as great as it was when Miss America left it's home in 2005.
Next week when we talk to the current Miss New Jersey, Lindsey Petrosh we will find out more about this announcement, its impact on Atlantic City and some of her favorite spots in New Jersey.